Sabina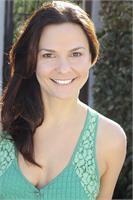 Sabina Maschi was born and raised in Singapore where Yoga and Eastern
Medicine were an integral part of her life.
While she has studied yoga at various places in Southeast Asia and Hong Kong, as well as in New York – from Bikram to Iyengar to various Vinyasa flows – She found her yoga home at Abhyasa Yoga
Center, now Hot Spot Yoga in Brooklyn where she completed her 500 hour teacher training. She
taught there for over four years.
She found this type of breath centered yoga to be some of the best therapeutic yoga in the city. Without a doubt the most effective yoga she has found to clear the chatter that can override your life. This yoga
practice has helped her immensely with focus, clarity, direction in life and in creating a happy and sustainable practice.
Her teaching includes Shiatsu based
body work, Reiki, (Reiki 2 certified) as well as sound healing with chimes and tuning forks.
She also volunteers as a yoga teacher for people dealing with cancer at Gilda's Club in New York .
For more information check out: yogibeanz.com
Sabina instructs the following:
The art of slowing down. Join us as we guide you through a slow and gentle vinyasa practice where breath and breathing techniques are at the heart and center of this class.

Alignment is one of the prime focuses of this class.

All levels and practitioners are welcome. Especially those feeling intimidated as they start their yoga journey.