Badri Zarakiadze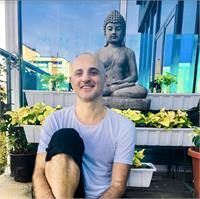 Badri is a certified Sivananda Yoga teacher. He has studied within different schools and practices for over 10 years.
He encourages students to tune in to the vibrations of each asana, unravel the connections between proper alignment, conscious movement and intention, listening to the breath and feeling the body. Classes are infused with pranayama and meditation.
"Through the path of yoga we connect to our full potential, work with any obstacle and limitations with Love!"
Badri Zarakiadze instructs the following: